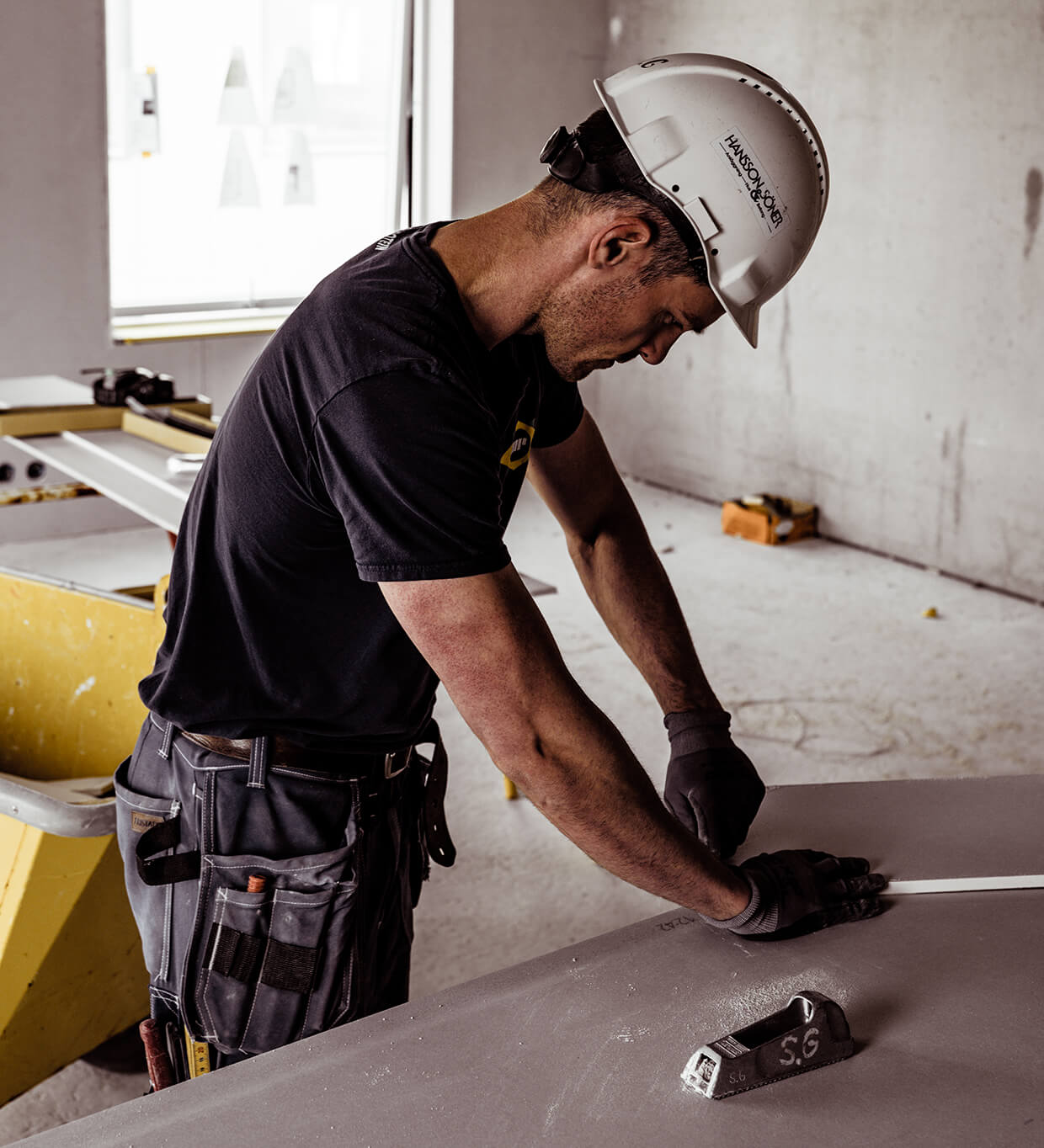 Construction
Hansson & Söner perform construction contracts primarily for companies, industry and administration. Through our long solid experience and with high competence and resources, we help our customers find the optimal solutions.

We meet our customers' needs, regardless of whether it concerns minor premises adaptations or major overall commitments. Since we also perform both ground/construction work and concrete work in-house, we offer customers a complete solution that normally only major contractors can.

In our turnkey contracts, we steer the design towards the best result. We have the knowledge and resources to carry out design in 3D and implement BIM in the projects.
Civil construction works
Hansson & Söner performs land and civil engineering contracts primarily for companies, industry, administration and in our own contracts.

We have in-house resources with a range of small and large construction machines along with machine control/measurement systems. We have the resources to carry out contracts containing foundations, major shafts and work in water. In the business, our customers can benefit from the company's knowledge in 3D and BIM.